North Tyneside
Food and Drink
North Tyneside is quickly developing a reputation for quality food and drink, with tastes ranging from seafood to worldwide cuisine. North Tyneside is home to the Tynemouth Food Festival, an outdoor feast featuring dozen of stalls showcasing the best of North East food and drink.
Whitley Bay's restaurant scene is constantly evolving, with a wide range of excellent Indian restaurants as well as many other exotic types of cuisine located on the seafront and town centre.
Iconic views
The North Tyneside coast offers many spectacular views. There are beautiful views across the bay, especially at the southern end looking up towards the Lifeboat Station and Watch House.
The mile long stretch of golden sand at Tynemouth Longsands beach is best viewed from the southern tip. Sweeping majestically up the coast, St George's church can be seen in the stunning backdrop.
Walks
The North Tyneside coastline is a stunning walk; flowing from St Mary's Lighthouse down to Tynemouth.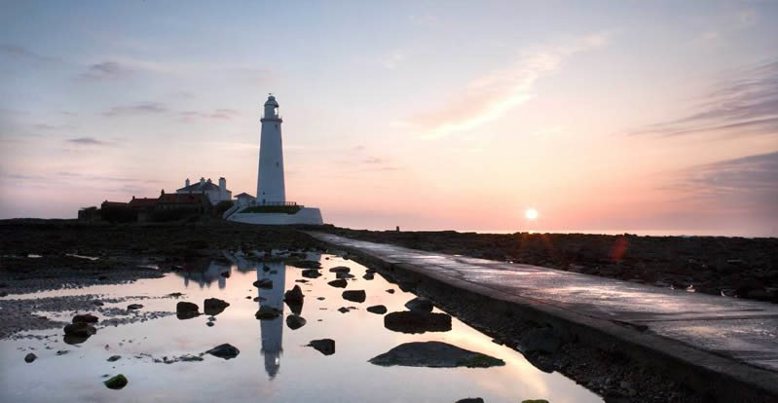 A number of themed walks are available in North Tyneside, including the Cullercoats Art Trail which lets you see the village through the eyes of famous artists. Modern day contemporary artists draw inspiration from the stunning coastal scenery of today and the works of their predecessors from yesteryear.
Outdoor activity
Tynemouth is known as a popular place for water sports, especially surfing. When conditions are right, dozens of surfers can be seen catching waves at Tynemouth Longansands South. Surfing lessons are available, as well as board hire.