Newcastle
Food and drink
When it comes to good food, Newcastle has a fantastic range of tastes from around the world. Be blown away by the hundreds of restaurants across the city boasting a vast range of cuisines, all guaranteed to leave you wanting more. Tempt your taste buds with a world of foods from exceptional fine-dining, famous fish restaurants and must-try pop ups to cafes, bars and well-known names.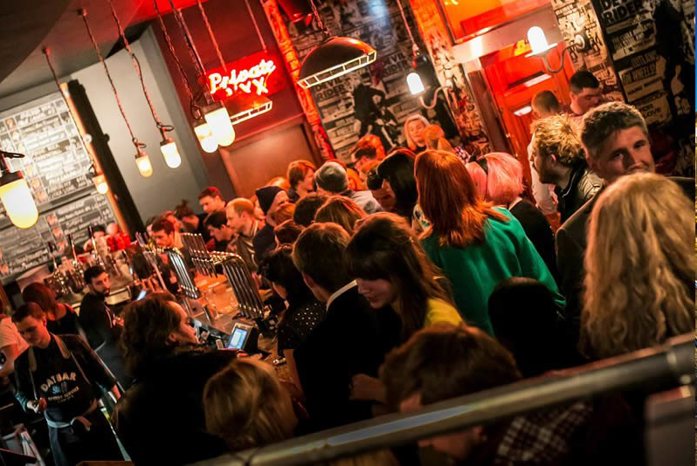 Newcastle is well known for its nightlife, and the choice of bars and pubs in the city provides everything you need for a night to remember. Newcastle is home to a remarkable array of locally produced craft ales and gins so visitors can even take a tour of a brewery or two before sampling the wares.
Iconic views
No visit to Newcastle would be complete without strolling along the Quayside to marvel at the iconic bridges linking Newcastle and Gateshead. From the Tyne Bridge to the Millennium Bridge, discover what made these bridges an iconic and symbolic part of Newcastle's history. Visitors to the Quayside will notice the impressive Sage Gateshead building which unique, undulating form cuts a memorable shape against the Gateshead skyline.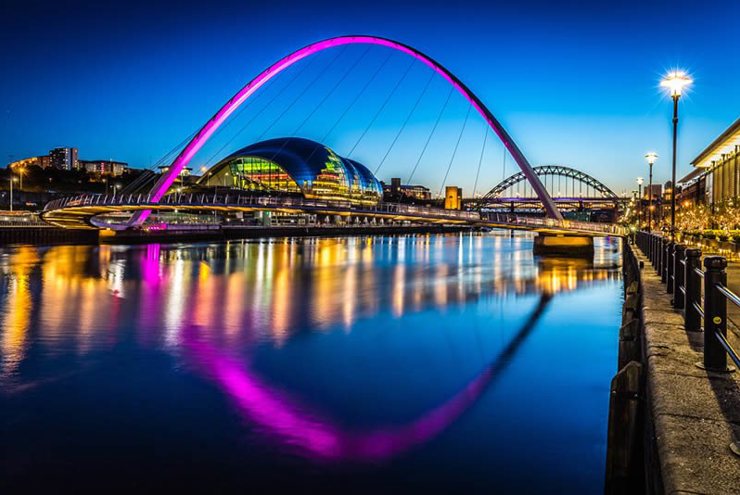 Newcastle's famous Grey Street and Grainger Street in the heart of the city are renowned for their beautiful architecture. These elegant sweeping streets, designed in the 1830s by the internationally renowned Richard Grainger, are said to boast more listed buildings than any other city bar London and Bath.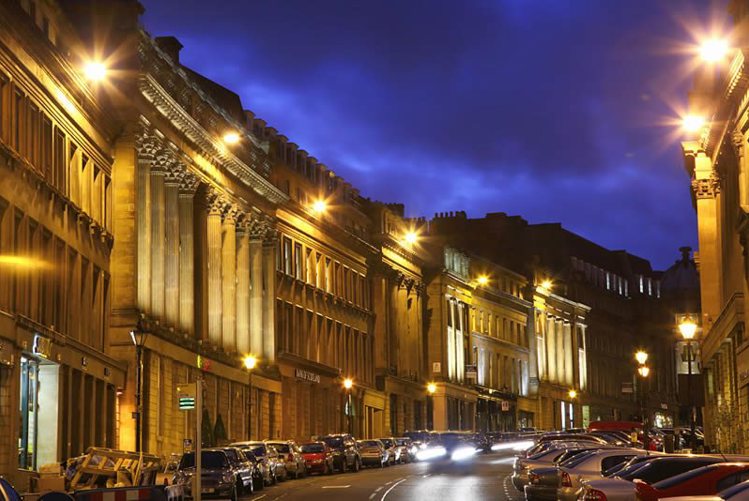 Walks
Enjoy walks through parks and National Trust estates or head into Hadrian's Wall Country to explore its famous, rugged landscape steeped in history. Take a casual stroll through the country parks where you may even spot one of the re-introduced red kites, a roe deer, otter or fox as you go.
Walks along the Quayside in either direction will take visitors into leafy countryside villages such as Wylam or out towards the coast at Tynemouth.
Newcastle City Guides and other tour operators lead fascinating city walking tours which highlight the often unknown history of the region's rich heritage.
Outdoor activity
Take a river cruise along the Tyne and discover more about the history of Newcastle and Gateshead's Quayside or learn to ride at Newcastle's inner city riding school, Stepney Bank Stables which can be found in the heart of Ouseburn Valley.
History
Newcastle upon Tyne – or simply 'Newcastle' as it is most commonly referred to – is one of the most iconic cities in Britain, well-known for its industrial heritage, eponymous brown ale, popular nightlife and distinct regional 'Geordie' dialect.
Newcastle's Castle remains one of Newcastle's few Grade I listed buildings and dates back to between 1172-1177. The Victoria Tunnel which opened in 1835 was an innovative route of coal transportation down to the Quayside which was later converted to air raid shelters during the Second World War and today visitors can take guided tours of the remaining tunnels