Lake District
From the dramatic mountainous landscapes, including England's highest peak, Scafell Pike, to mesmerising lakes and scenic coast lines, the Lake District, Cumbria is a region of incredible beauty; famous for its stunning scenery, abundant wildlife and cultural heritage.
Food and Drink
The Lake District, Cumbria is fast gaining a reputation as a food lover's must-visit destination; with four Michelin-starred restaurants in the region, it's no wonder the standard is high. There is something to satisfy all tastes, diets and cultures; from award-winning pubs to exquisite fine dining restaurants, you can enjoy mouth-watering menus from a landscape rich in world-class produce.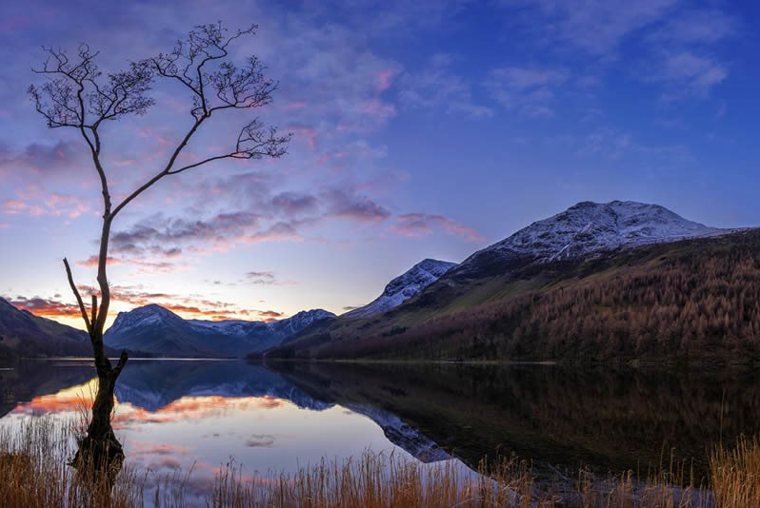 Local foodie delicacies are always close at hand with regular farmers markets across the county and independent stockists galore in the ancient market towns for an array of delicious tastes and textures. Find everything from world famous sweet treats tucked away in the corners of Grasmere, award winning preserves handmade in the picturesque village of Hawkshead, and Traditional Cumberland Sausage served in cosy country pubs across the county. Visit this stunning part of Northern England and find an incomparable match to anywhere else in the UK.
Iconic Views
With three Areas of Outstanding Natural Beauty: Arnside and Silverdale, North Pennines, and the Solway Coast and two World Heritage Sites: The Lake District National Park and Hadrian's Wall; you are sure to find spectacular sights in every corner of Cumbria.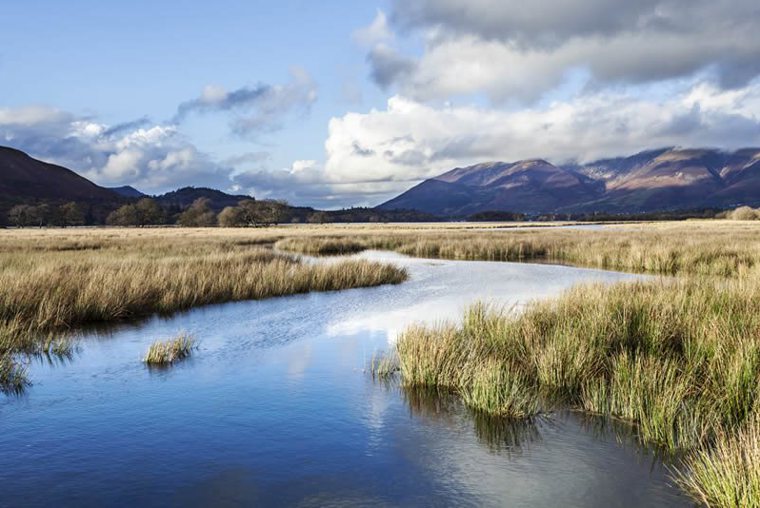 Filled with secluded beaches, tranquil lakes and rugged mountains, the Lake District is overflowing with natural beauty. Home to England's highest mountain, Scafell Pike, and its deepest lake, Wastwater, there's much to be explored and seen.
Walks
The Lake District, Cumbria is a favourite amongst walking enthusiasts due to the huge number and variety of walking routes, each with their own unique features. Walk in the footsteps of Alfred Wainwright and explore the Cumbria Coastal Way, follow the Hadrian's Wall National Trail, or take to the famous Cumbrian Fells, including Catbells, High Street, and Great Gable.
Most walks are accessible from Cumbrian towns, and are served by public transport all year round. If you're looking for something of a less-strenuous level, there are walking routes suitable for the whole family, including those that will accommodate buggies, wheelchairs and walking aids.
Adventure and Outdoor Activity
Looking to get the adrenalin pumping? Then the Lake District, Cumbria - the adventure capital of the UK is the destination for you. From walking to abseiling, wild swimming to mountain-biking, there is an outdoor experience for everyone. Home to the country's first Via Ferrata, it's no surprise that the Lake District is the birthplace of rock climbing, with the chance to take on everything from gentle scrambles to astounding technical challenges.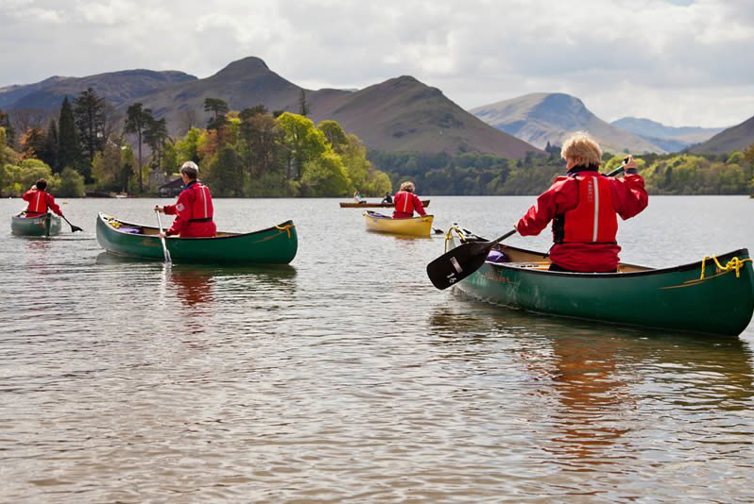 Take to the water and dip into canoeing, kayaking or a rowing boat for two. Try your hand at windsurfing on the west coast or enjoy an altogether different experience on a sleek luxury yacht. If you prefer life on two wheels, there is everything from scenic family-friendly cycling to epic off-road routes with dramatic descents. You'll find unmissable viewpoints and beauty at every turn.
Whatever your level of adventure - gentle outdoor walks, a few rounds of golf with a dramatic mountain backdrop, or extreme sports, the Lake District Cumbria is the perfect destination for your outdoor adventure break.
History, Heritage and Culture
The Lake District, Cumbria has a rich heritage of cultural and historic places to visit, including museums and art galleries, ancient ruins and castles, magnificent country houses and the historical homes of some very famous occupants. From gothic masterpieces to Elizabethan mansions and medieval churches, see history brought to life as you immerse yourself in the region's finest historic sites and museums.
Travel back in time to the heart of Carlisle's historic quarter. The formidable fortress of Carlisle Castle stands proud over the cityscape, while a packed programme of heritage tours, activities and exhibitions offers the perfect introduction to times gone by on the edge of an ancient empire.
Continue your unique historical adventure on Hadrian's Wall, a UNESCO World Heritage site and the most significant monument built by the Romans in Britain. Stand in awe at the jaw-dropping scenery and visit Birdoswald Roman Fort to see the longest continuous stretch of wall still visible today.