Gateshead
Food and drink
There is a great choice of exciting restaurants in Gateshead, from long-established eateries to up-and-coming foodie hot spots. Located just across the Tyne from Newcastle, Gateshead has plenty of welcoming Italian, Chinese and Indian restaurants as well as fine dining restaurants for those extra special occasions.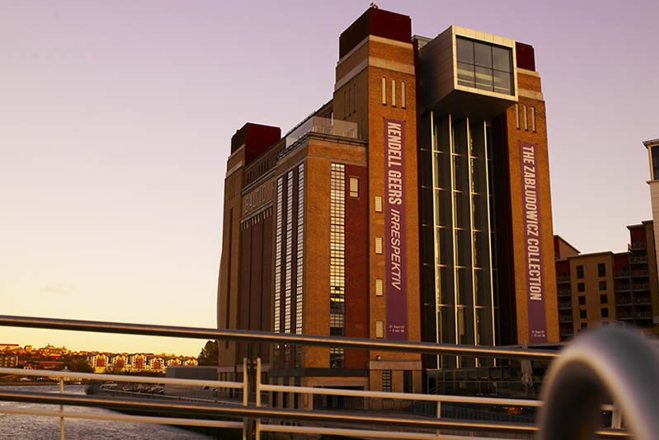 On the scenic Gateshead Quayside, you will find the fabulous SIX at BALTIC. Located on the top floor of the Centre for Contemporary Art, this award-winning restaurant provides an innovative and delicious a la carte menu and unrivalled panoramic views of the Newcastle and Gateshead cityscape. A short walk away you can also explore the Sage Gateshead music venue, which houses The Brasserie; a unique and stylish spot for Sunday lunch, or drinks before or after a concert.
Iconic views
For the best views in Gateshead, head up the BALTIC, a centre for contemporary art. Here you'll find an observation deck and viewing platform which offers a fantastic view of the Sage, Newcastle's many bridges as well as the Newcastle skyline.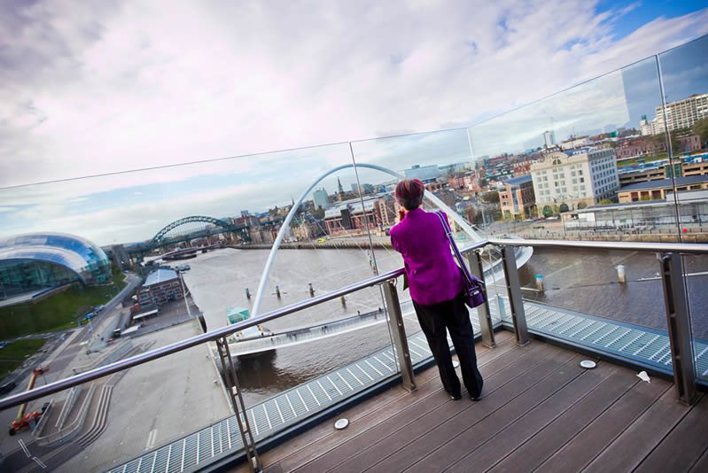 See the UK's most famous piece of public art up close and personal. The Angel of the North first spread its wings in February 1998 and has been welcoming visitors to Gateshead for more than 15 years. At 54m wide and 20m high, (taller than four double decker buses and with a wingspan as big as a jumbo jet) the Angel of the North is believed to be the largest angel sculpture in the world.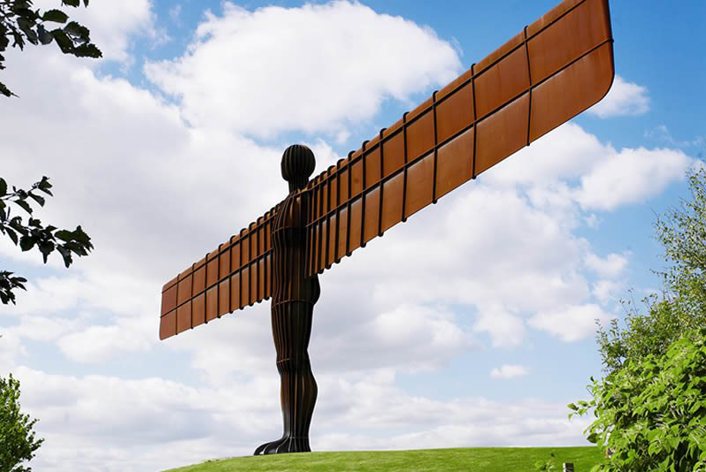 Walks
With ancient and new woodland, a wildflower meadow, peat bog, glade and sculpture trail, the Trust say there is plenty to see and do at Hedley Hall in Gateshead. Take in a variety of landscapes and habitats and look for wooden sculptures designed by environmental artist and sculptor, Keith Barrett.
Another ancient woodland, Land's Wood can be found in Gateshead. Consisting mainly of oak and birch alongside birch, beech, alder and rowan, Land's Wood's extensive path network provides easy access to explore one of Gateshead's undiscovered gems.
History
The world's oldest railway, Tanfield Railway can be found in Gateshead. First built in 1725, the Tanfield Railway still operates today and stops at four stations.
Gateshead also houses Sir Joseph Swan's house, the first house in the world to be wired for domestic electric light.