Durham
Durham is a county with breathtaking dales, a dramatic coastline, a vale steeped in history and a vibrant city at its heart. Durham City is home to one of the most recognisable landmarks in the UK, majestic Durham Cathedral. Together with adjacent Durham Castle, this UNESCO World Heritage Site forms one of the most stunning city panoramas in Europe.
Food and Drink
Fantastic food and drink is always on the menu in Durham – the ideal accompaniment to your visit. Savour the flavours on your visit to Durham where food lovers can feast on the fact that Durham is home to an array of local produce and artisan producers as well as a myriad of tearoom treats, hearty home-cooked lunches and indulgent dining.
Make sure to try Bell's Fish Restaurant – a local fish and chip shop located in the heart of Durham's historic Market Place. Crack open a beer and indulge in award winning fish and chips in a high class setting.
Iconic Views
Whether it is the gorgeous skyline in Durham City, the sweeping swathes of beaches and cliffs along our Heritage Coast or the rolling Durham Dales drenched in purple heather in autumn, there are amazing views to be had across the county.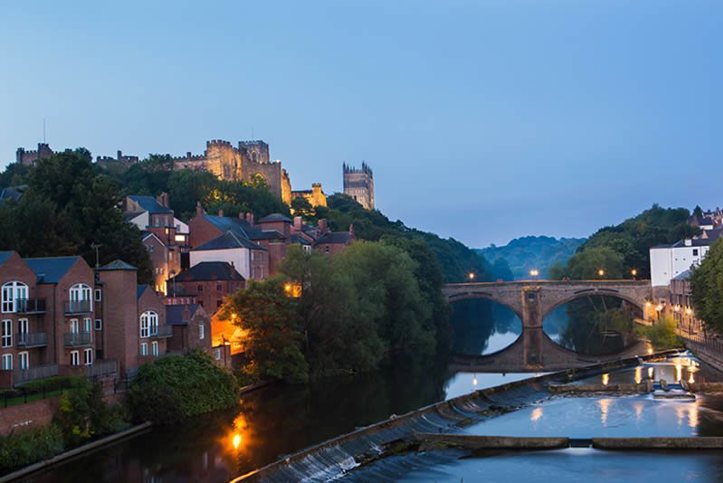 Walk alongside the river and take in stunning, breathtaking views of Durham Cathedral, where parts of Harry Potter were filmed.
Outdoor Activity
Whether you're in search of tranquil time out or looking to get active, Durham's great outdoors provides the perfect backdrop. Walking or cycling are the best ways to experience Durham's landscapes, which have inspired artists and writers throughout the ages - including 19th Century artist J.M.W. Turner.
From countryside, city to coast, get on your bike and explore the cycle paths, disused railway lines, quiet country lanes and off-road trails that criss-cross the county. Hamsterley Forest is perfect for mountain bikers or get electric with the North Pennines Electric Bike Network.
Walks
For a leisurely city stroll along the banks of the River Wear, or for a more strenuous walk, head for Durham's great outdoors. The North Pennines Area of Outstanding Natural Beauty a European and UNESCO Global Geopark, Durham Dales and the Durham Heritage Coast are truly special places, with breathtaking views and dramatic landscapes.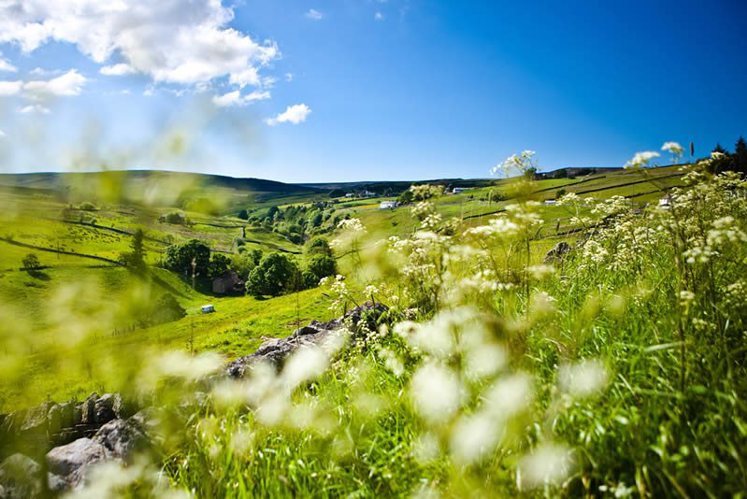 Durham has walking opportunities for all ages and abilities - from quiet country roads and railway paths, to more challenging routes. In 2017 Barnard Castle was named as an official Walkers are Welcome town - the first in the county. From history and heritage to nature and wildlife, and from stunning scenery to tasty trails – search Durham's walking routes and be inspired.
History
From social and spiritual, to sporting and industrial, Durham's history is waiting to be explored at award-winning attractions.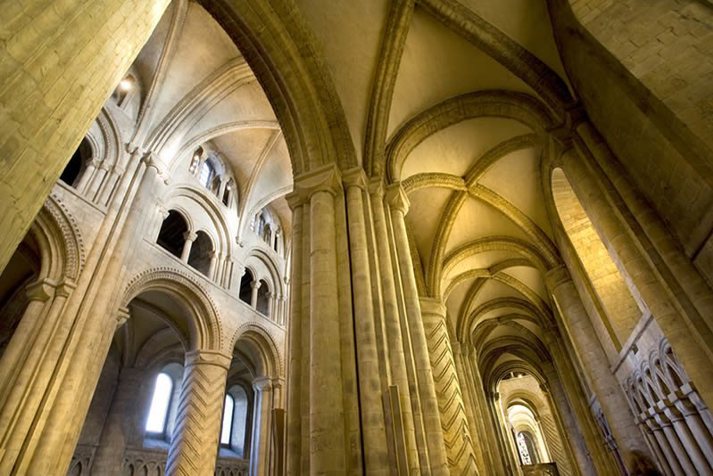 Durham Castle and Durham Cathedral, both of which form part of the UNESCO World Heritage Site, stand proud above the city below. The cathedral, with its Romanesque architecture and shrines to St Cuthbert and the Venerable Bede, was named in recent years as the UK's number one landmark. Durham Castle was originally built in the 11th Century by William the Conqueror and is now a college of Durham University – today you can take a tour with a student guide.